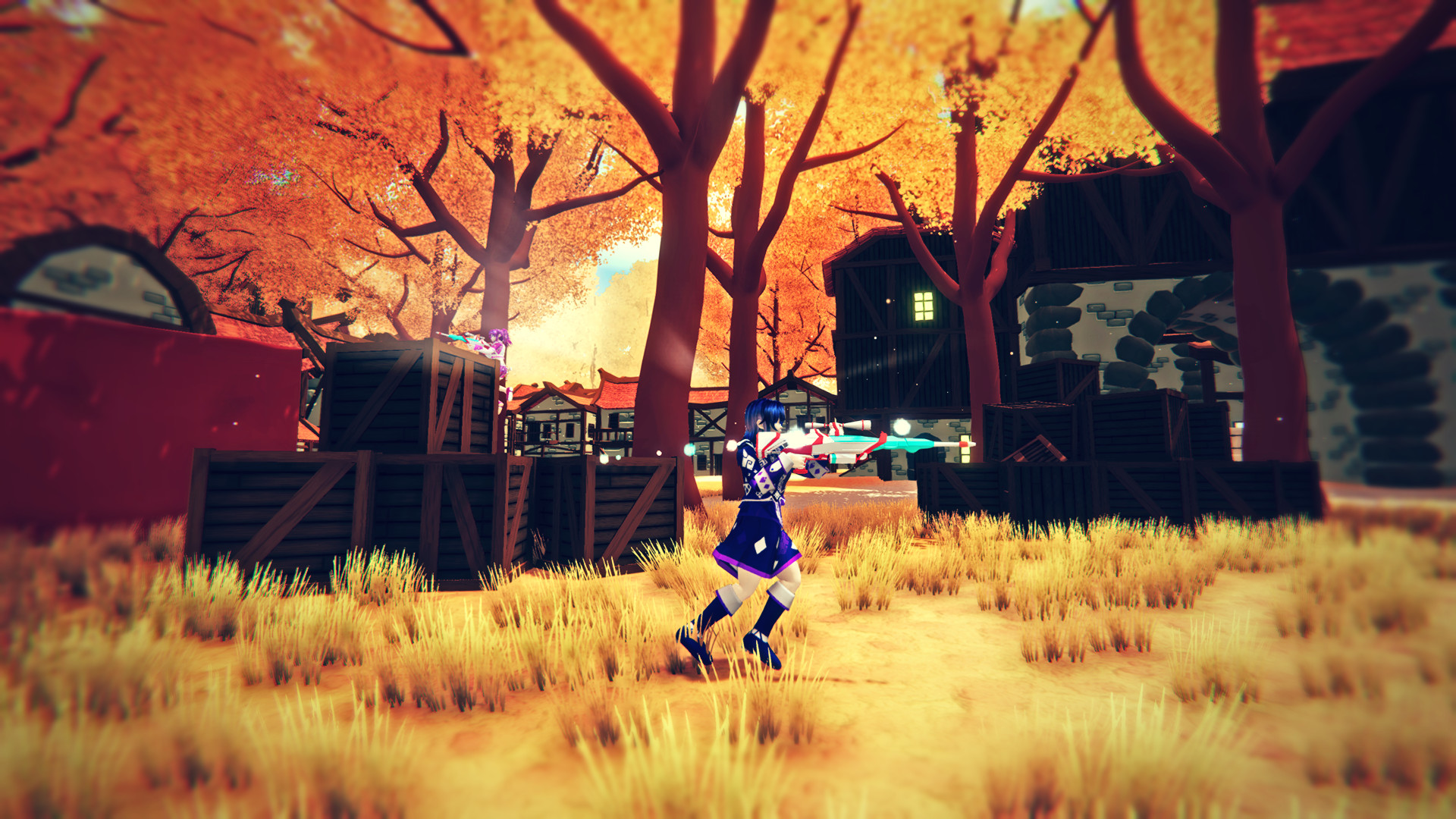 Trianga's Project: Battle Splash (Alpha + Demo)
Lunar Update v1.679 - Environment Effect(Steam Early Access)
---
Hello everyone!

This is the first (and minor) update since the Lunar New Year, which focuses on Optimization and Environment effect.
Steam page: http://store.steampowered.com/app/756600

Grass and ground are now reacting to weapon's projectile: the explosion from the splash or the kinematic energy from the water balloon will make the around dust and grass fly everywhere. Even the tree leaves will fall if you make a splash explosion right at the upper branches. Check out these screenshots:



Dust surrounding the exploded water balloon.


Flying grass.


The splash's explosion power will determine how far the grass can fly.


Dust and Smoke everywhere!

Additionally, all "balloons" projectiles and splashes can now properly "knock back" other player upon contact/explosion. For example: a sniper rifle direct hit will now knock back the target.

These effects are the first phrase of making a more solid gunplay for Battle Splash, so that you can "feel" the power of your weapons.

Aside from that are some performance optimization, both with RAM and CPU usage, for a smoother gameplay.

Happy Splashing!

Battle Splash's Creator,
Hung Mai


Get Trianga's Project: Battle Splash (Alpha + Demo)